Last weekend I surprised my boyfriend with a trip to Paris for his birthday. Here is what happened (and what I wore)...
This was my 'SURPRISE WE'RE GOING TO PARIS!' outfit. T-shirt from Zara Kids (yup), vintage beret and Topshop skirt. Flags from eBay. Joyful expression - priceless.
Stroll around the Tuileries wearing my FAVOURITE new
Selected Femme coat
(it's all I've worn for the last few weeks), together with a
Zara knit
, Topshop skirt,
Isabel Marant sneakers
and
Proenza Schouler PS1
.
Sugar overload at Angelina with hot chocolate and patisseries.
A trip to Cité de l'Architecture & du Patrimoine. The last time I was there was for the Vanessa Bruno show a few years ago (I think). I wore an old H&M leopard print blouse, H&M fluffy jumper, Topshop jeans and Isabel Marant sneakers.
It rained. On my Marant trainers. That made me sad.
But then we had Croque Monsieurs. And that made me happy.
Meet the boyfriend. This was the amazing view from our hotel room.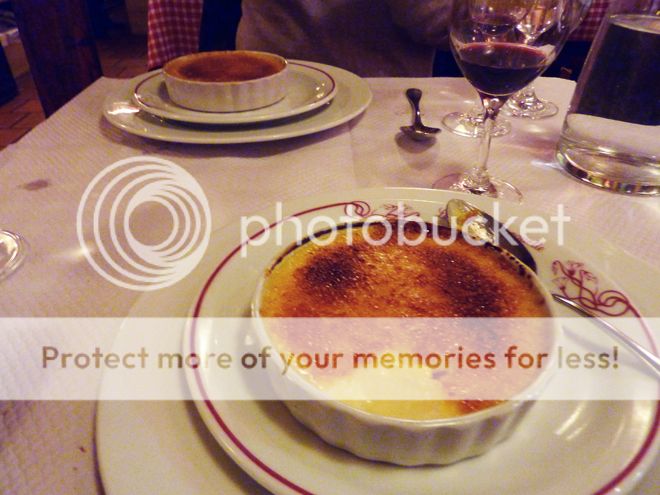 The best Creme Brulee EVER at La Bonne Franquette in Montmartre.
Obligatory Eiffel Tower tourist photo.
Until next time, Paris!