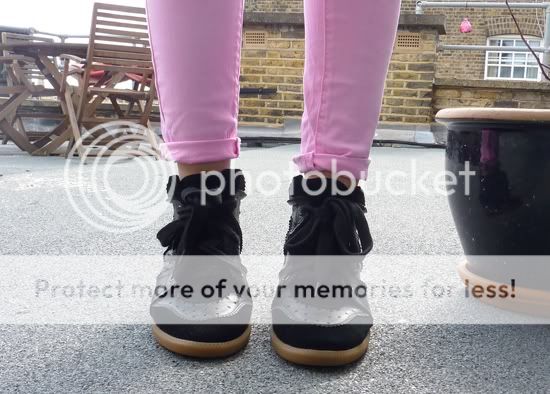 Bobby and I have been spending every day together. It's hard to concentrate on anything when I'm gazing at my feet 90% of the time. Definitely worth the splurge.
Picked up this baseball cap for £3 in the Topshop sale yesterday. I acquire a lot of hats that I don't wear out of my flat but I'm hoping this will be the exception. It seems like the perfect companion to my pink jeans. Oh, and as you can, I can't WAIT to wear my new Urban Outfitters parka - I boiled on my roof in it today for the purpose of these photographs.
(Wearing: Isabel Marant Bobby sneakers, Glamorous jeans, Topshop vest, ASOS belt, Urban Outfitters parka.)
P.s. Check out a recent interview I did over at Seamless Styling.