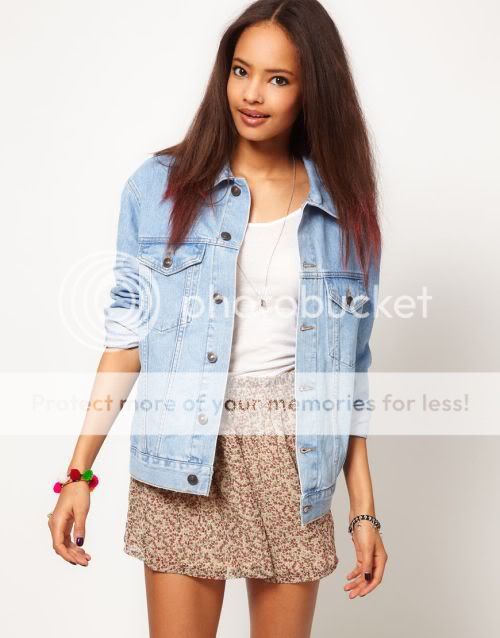 Nothing like an ASOS haul to kick off the weekend. Here's what's winging its way to me...
1. Tartan peplum skirt
I saw this on Carolina and had to have it. Imagine this with a black poloneck, woolly tights and Ferragamo flats in the winter. Yum.
2. Oversized denim jacket
Maybe it's the effects of working in Shoreditch more, but I've been hankering for a slouchy denim jacket. This is The One.
3. Cheap Monday Second Skin jeans
I need a new pair of perfect black, high-waisted jeans. What sold me on these babies was this video with Nasty Gal. Love that model and those jeans on her. Now I've got the jeans all I need to do is have a leg transplant...
Happy weekend! Tonight I'm hibernating before trying to fit in THREE friend's birthday parties tomorrow night. Wish me luck!