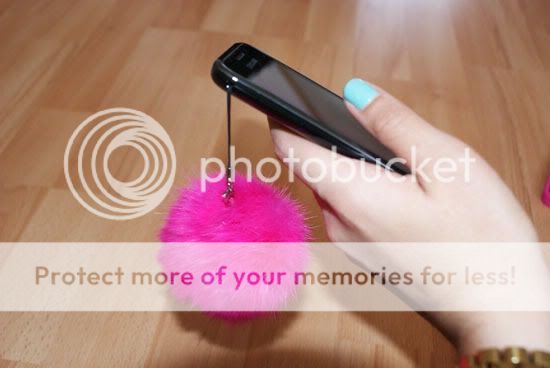 Look at my new phone toys! A Rabito case for my iPhone and a rabbit fur pom pom for my Android. Sorry for the macabre juxtaposition.
The Rabito case had been playing on my mind ever seen I saw Tala and Susie with theirs. And the pom pom I tracked down on eBay (I have another lime green one on the way, to attach to my PS1) after seeing this shot on Carolines Mode:
Now I just need to find a bitchin' outfit for my Blackberry. Yes, I have many, many phones...